Who's A Good Boy! Holiday Gift Guide For Dogs
In this holiday gift guide for dogs, I'm sharing our favorite dog accessories and toys to shower your beloved pup with this Christmas!
Shopping for our dog, Kirby, for Christmas is a definite highlight for us. This year we went so far as to get a dog advent calendar (we are ridiculous, I know). My husband's family dog, Riley, knew the phrase "Christmas is coming!" and would start wagging his tail and barking waiting for a present to unwrap. It was the cutest thing.
Now, with Kirby, we've taught him the same phrase and he lights up immediately. I'll admit we start teasing him with the phrase a couple of weeks before Christmas just for fun. He doesn't appreciate that one bit.
---
This page may contain affiliate links, which means I'll receive a commission if you purchase through my links, at no extra cost to you. Please read our full disclosure for more information.
---
Tasty Treats
First and foremost getting your dog a holiday themed treat is a must. If you don't think your dog will enjoy that, the next best thing is to get them tasty long lasting treats that they don't see very often. It'll make whatever you give them feel extra special.
---
Bones
Dogs love bones and what we love about them is they don't get destroyed as quickly as soft toys do. Most dog bones will last for years, depending on how hard the bone is. The only problem with bones is that dogs tend to get bored of them. We like to put away different bones for a period of time and then switch them out with other bones so that Kirby gets excited for the bones he hasn't seen in a bit.
---
Toys
Below you will find our top picks for toys that we seek out for Kirby. The crackle head ball is a fun one if your dog is like ours and loves the sound of empty water bottles. The Hide and Seek toy was a big hit with Kirby, he loves that there are little toys within the big toy. And, nothing beats the classic lamb chop toy!
---
Accessories
Perhaps these next few are more for you than really for your dog, but all the more fun to get in the holiday spirit!
---
Holiday Goody Box
And finally, if you want to take all the effort out of it or need a last minute gift for your dog, there is always the holiday goody box!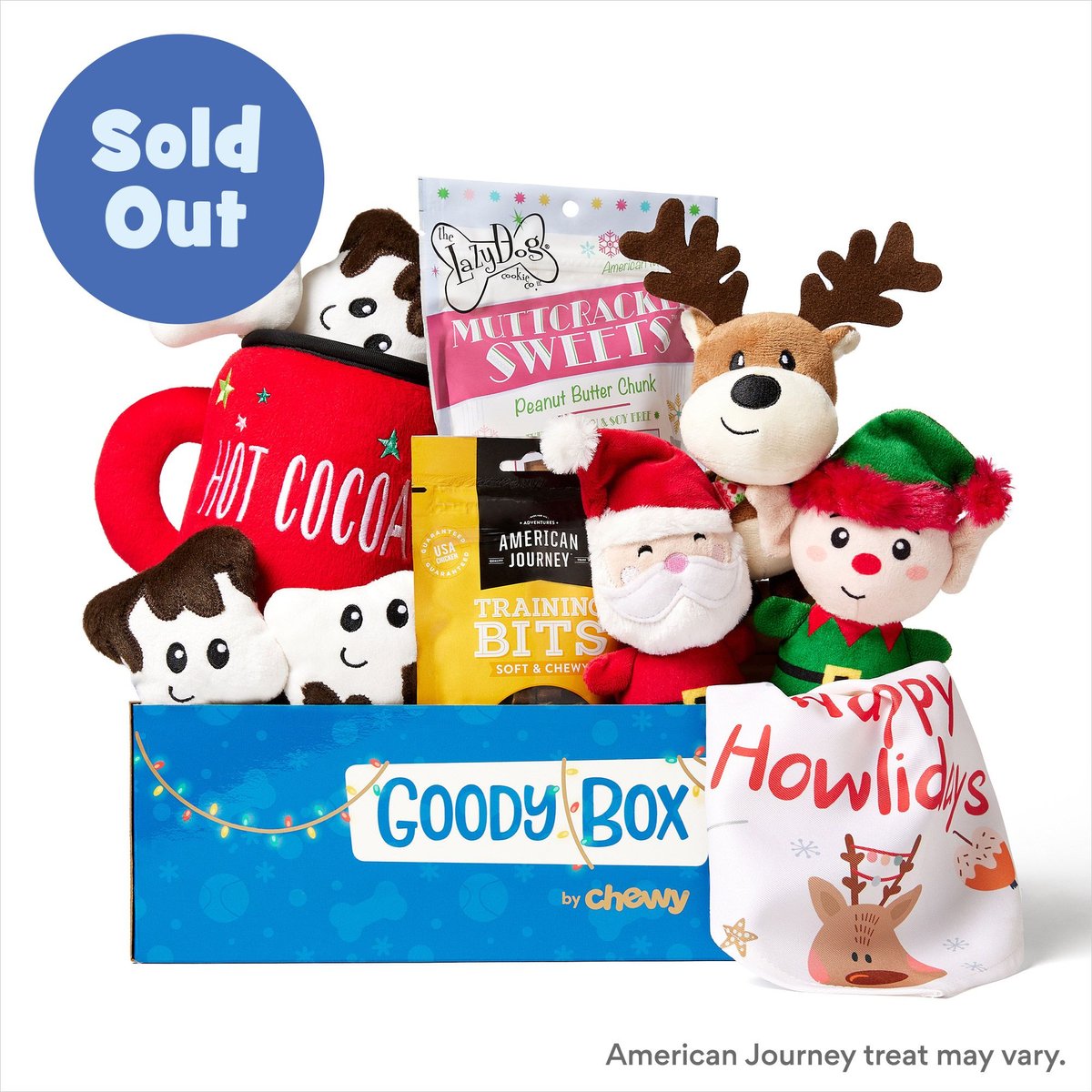 ---
I hope this gift guide for dogs was helpful! From my family to yours, I hope you and your loved ones have a very merry and blessed Christmas!
---
Pin this post for later!